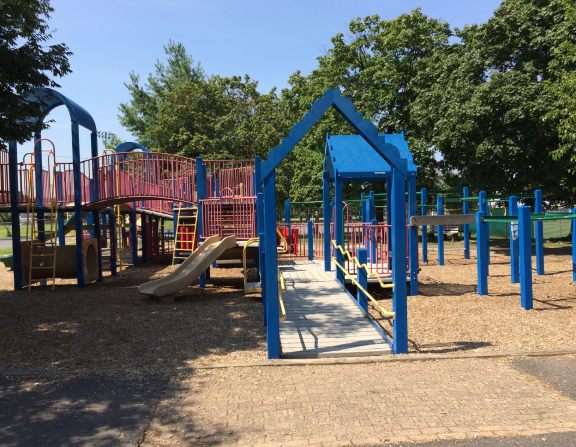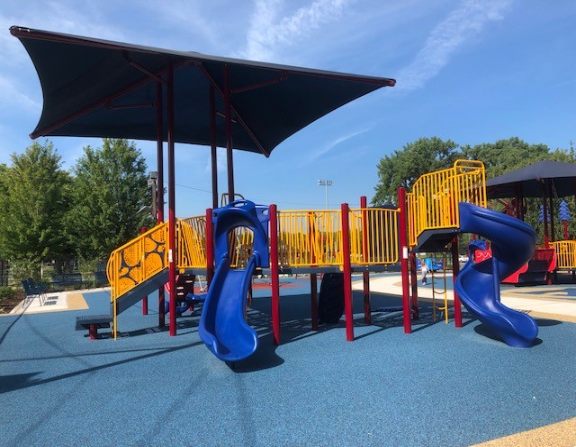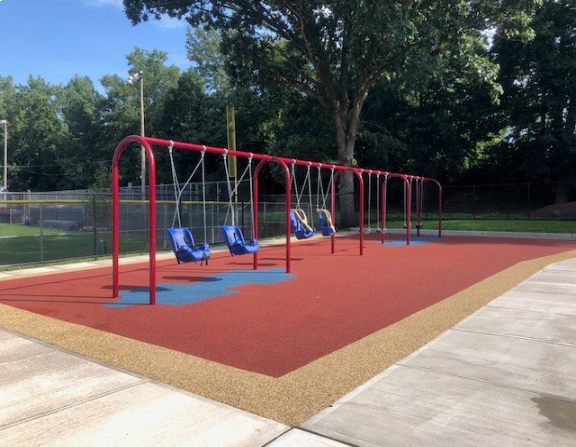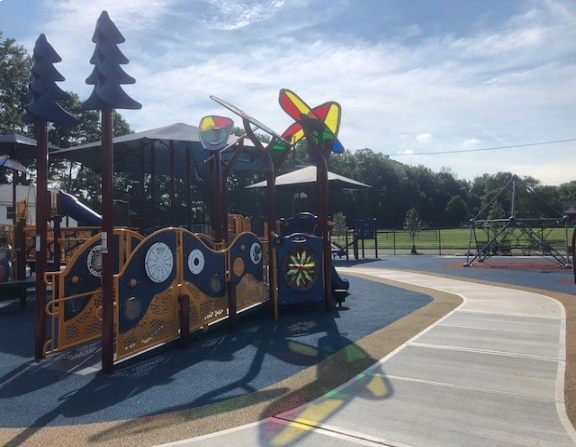 PROJECT SUMMARY
Kids Spot at Memorial Park
Rutherford, NJ
The Borough of Rutherford engaged Neglia Group to provide a new ADA compliant playground at Memorial Park. Neglia used a multi-tiered approach to complete the project, which included: planning play equipment proposals with vendors, presenting proposals at stakeholders meetings, and coordinating the Construction Management phase with vendors and installers. Below are the project details of the services provided.
Playground elements include playground equipment for preschoolers and playschool kids (ages 5-12), as well as one 100% wheelchair play accessible piece. This play equipment piece was unique in that it offered auditory, tactile, and visual cause and effect activities. This same play piece offers wide ramps for wheelchairs or for walking side-by-side.
A pavilion, web-climber, Zero-G chair swings, and a Merry-Go-All are also located at the playground. Solar shades were provided on both pieces of play equipment.
Rubberized seamless safety surface for fall protection under and around play equipment was installed, as well as a new concrete walkway linking all the play elements throughout the site.
Benches, trash receptacles, and new landscaping were also provided.
A perimeter fence surrounds the entire park with entry latches that are out of reach for young children.
Project at a Glance:
Client:
Borough of Rutherford
Location:
Borough of Rutherford
Bergen County, NJ
Services Provided:
Survey
Construction Management
Plan Specifications for Site Work
State-Contract/Co-Op Purchasing
Construction Value:
$750,000